The Migrant Trail: From PBS, a video game that introduces players to the hardships and perils of crossing the Sonora Desert.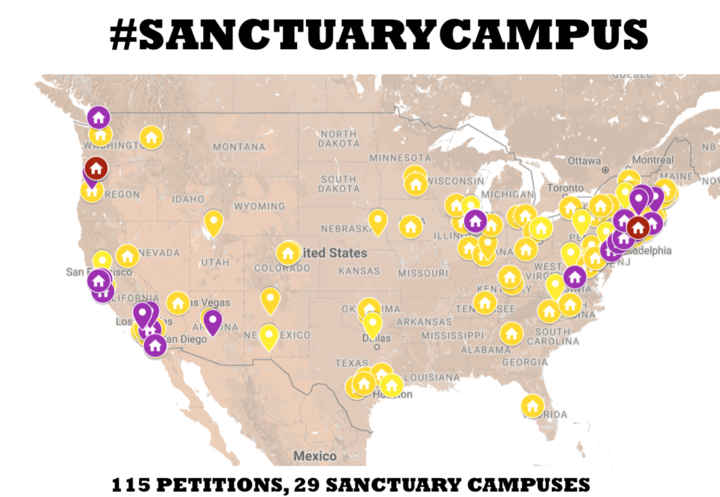 Based on data collected by Xavier Maciel, a student at Pomona College, this interactive map shows sanctuary campuses and campuses with ongoing petitions to become sanctuary campuses.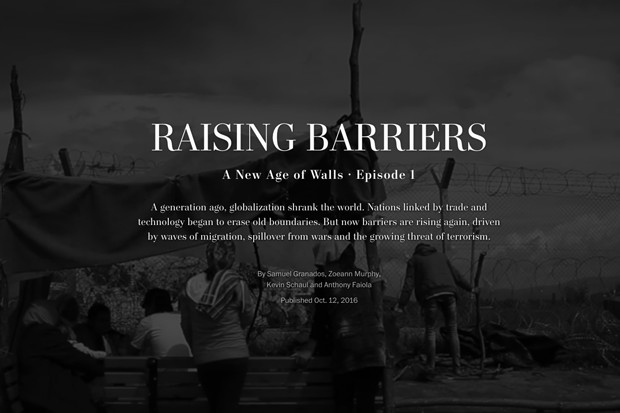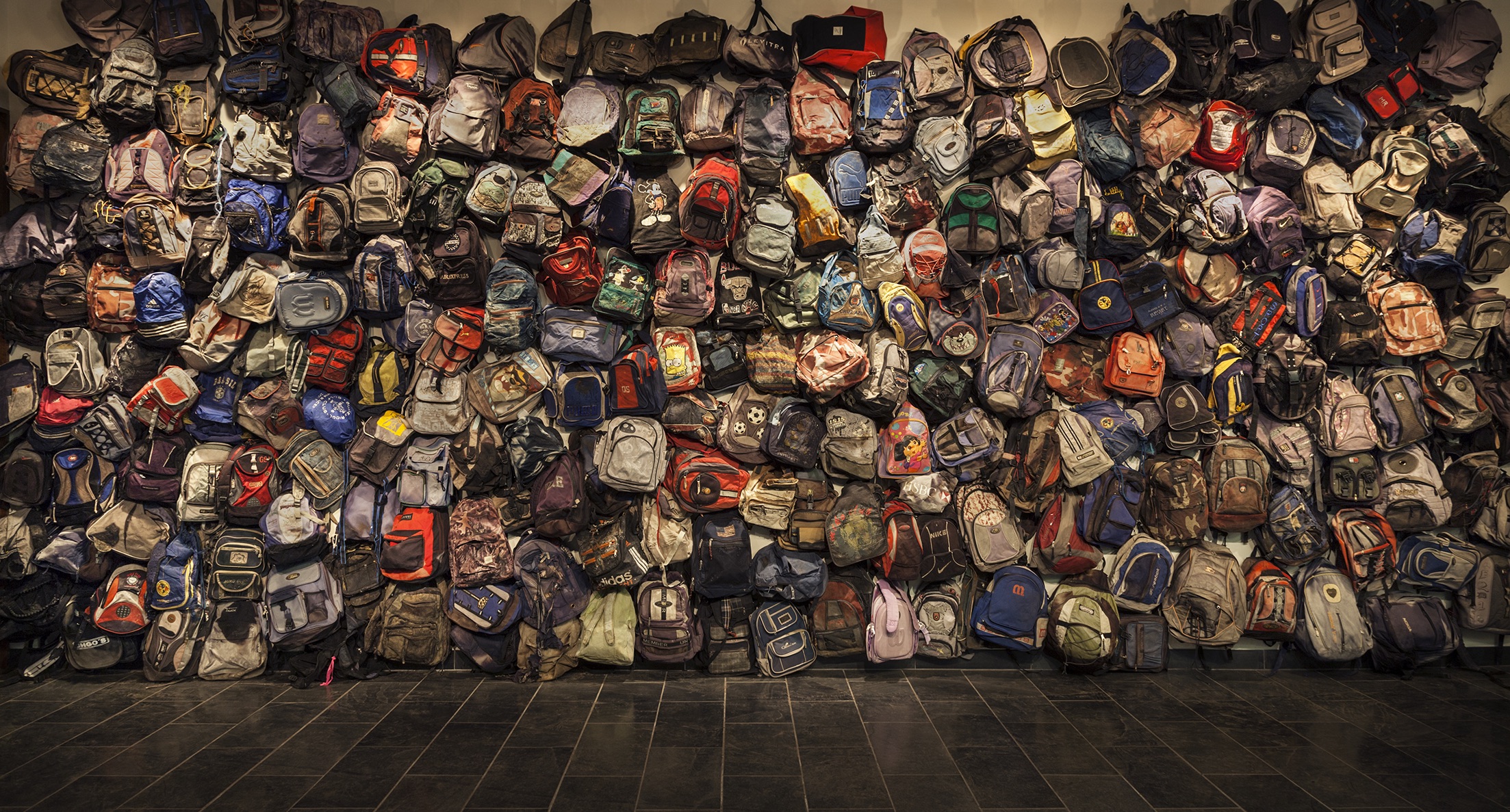 State of Exception/Estado de Excepción presents traces of the human experience—objects left behind in the desert by undocumented migrants on their journey into the U.S. and other forms of data, all collected as part of the research of University of Michigan anthropologist Jason De León's Undocumented Migration project.  De León' sees the materials as fragments of a history, revealing death, trauma, and suffering on both sides of the border while bringing to light complexities of the migrant experience. On View February 3 – April 17, 2017 at The Sheila C. Johnson Design Center's Anna-Maria and Stephen Kellen Gallery, 2 West 13th Street, The New School.